program schedule and timing subject to change without notice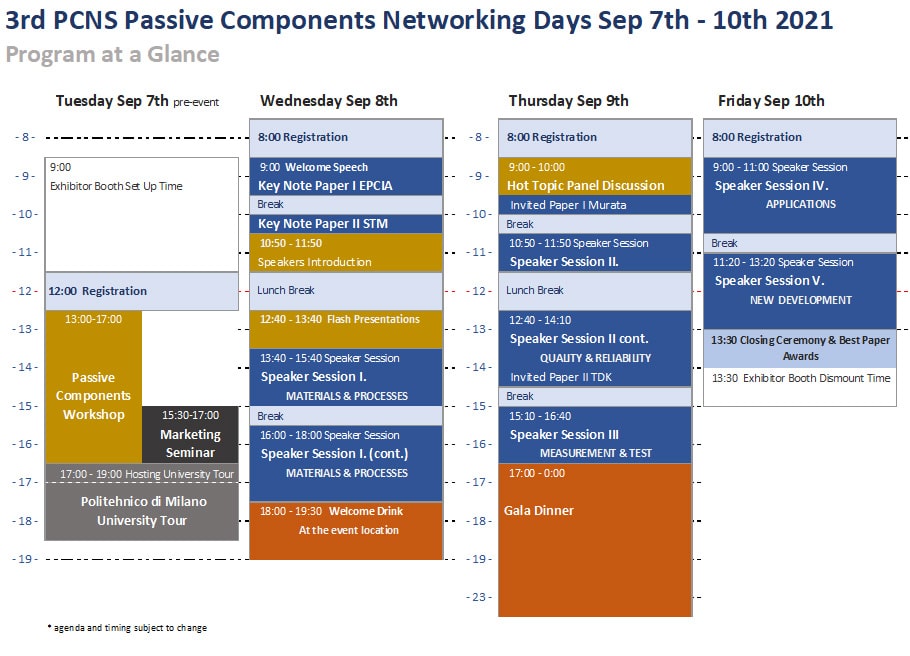 PROGRAMME SCHEDULE - DETAILED
PCNS Registration Opens at 12:00
Lecturers:
Saverio Latorrata, Giovanni Dotelli; Politecnico di Milano
Luca Primavesi; Itelcond
Topics Covered:
Sustainability assessment: tools and perspective
Durability of passive components and electrical ageing
Study of degradation mechanisms and connection with sustainability
Case study: life cycle assessment of different series of capacitors in Itelcond
Case study: processing and reliability of materials in passive components
Focus on the future: meeting the European Green Deal. Partnership possibilities to create new regulation and how to get environmental certification
registration required
fee included in the main conference fee
Marketing Seminar organized by Paumanok Inc.
Lecturer:

Dennis M. Zogbi; CEO and Paumanok founder

Topics Covered:
Passive Components Market Seminar with global market outlook including monthly updates of key data metrics for 2021.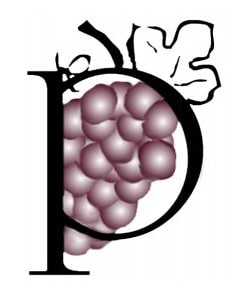 Paumanok Publications, Inc. is the world's largest supplier of market research and consulting services to the passive electronic component industry. Since 1988 Paumanok has provided accurate and timely data on the global capacitor, resistor, inductor and circuit protection component markets; and the raw materials consumed in their manufacture.
registration required
Seminar Fee     €995.00
Complete Market Report       $3750.00 (~ €3100.00)
Report, plus the videotape of the presentation and slides
$5,000.00 (~ €4100.00)
Tour through Politecnico di Milano University facility and laboratories
registration required
no fee
8:00 Registration Desk Opens
9:00-9:30     Welcome Speech    prof. Mariapia Pedeferri; Politecnico di Milano and Tomas Zednicek Ph.D.; EPCI
9:30-10:50 Keynotes
Lecturer:
Mr. Ralph M. Bronold
Dipl.-Wirtsch.-Ing. (FH)
EPCIA President
TDK Electronics AG Senior Vice President, Head of Industry Segment Development, Industrial & Home Appliances
Abstract:
Electronic systems and equipment, as well as electronic components, are undergoing crucial changes. Increasing performance and miniaturization are becoming standard requirements. European industry has been able to face up to these challenges successfully.
In the presentation we will give an overview about the activities of EPCIA in terms of generating reliable statistical information, giving member companies a networking and activity platform, supporting junior academics, and also promoting research project in the area of passive components.
EPCIA – Electronic Passive Components Industry Association represents and promotes the common interests of the passive components manufacturers, the corresponding national associations and technological research institutes active in Europe to ensure an open and transparent market for passive components as part of the global marketplace. Passive component manufacturers play a key role in the development of the electronics industry in Europe and the rest of the world. Every new function, every new semiconductor, generates new requirements in volume and performance for passive components. Very often, semiconductors (e.g., IGBT's) and passive components (e.g. DC-link capacitors), needs to be carefully adopted to each in order to create the most efficient product for the customer.
EPCIA Member Companies:
AVX, Itelcond, JSC Resurs, KOA Europe, Murata Electronics Europe, Nichicon (Austria), Panasonic Industry Europe, Samsung Electro-Mechanics, Schaffner Germany, TDK Electronics,Vacuumschmelze, Vishay Electronic, Yageo Europe
Lecturer: to be confirmed
STMicroelectronics presentation about latest development of semiconductors and its impact to requirements on passive electronic components
10:50-11:50 Speakers Introduction
12:40-13:40 Technical Introduction Flash Presentations – 5min short commercial presentations from manufacturers to introduce its hot product / news or invitations to exhibition booth
13:40-15:40 Session I. MATERIALS & PROCESSES Chairman: Thomas Ebel
16:00-18:00 Session I. (cont.) MATERIALS & PROCESSES Chairman: Saverio Latorrata
18:00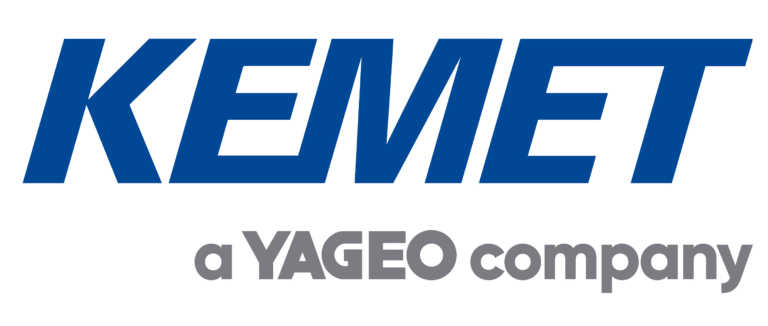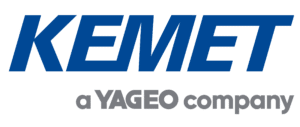 Welcome Drink (at the event venue)

8:00 Registration Desk Opens
9:00-10:00 Hot Topic Panel Discussion Facilitator: Tomáš Zedníček
Panelists:
Tentative list: A.Teverovsky (Jacobs GSFC (NASA), D.Lacombe (ESA), R.Demcko (AVX), T.Ebel (SDU), L.Foelkel (Wuerth Electronic), P.Andretti (Kemet), Dennis M Zogbi (Paumanok)
Topic:
MIL vs Space vs Automotive
Life sustainability & life cycle assessment
Environmental impact & Recycling – whole supply chain
AEC-Q200 as the future most common specification?
Future requirements (such as AI systems and monitoring)
10:00-10:30 Invited Paper I.
Lecturer:
Uwe Mirschberger; Murata Electronics Europe; Germany
Topic:
What are the different possibilities to suppress Electro Magnetic Interferences in "Power over Coax" Systems in a smart, small and cost effective way.
10:50-11:50 Session II. QUALITY & RELIABILITY Chairman: Vlasta Sedláková
Co-Authors:
(1) P.Lessner; KEMET Electronics Corporation
(2) I. Luzinov; Clemson University
Abstract:
The reliability and failure mode in surface mount Solid Electrolytic and Polymer Tantalum capacitors were investigated using the parts manufactured with conventional technology and flawless technology (F-Tech) that suppresses typical defects such as crystalline inclusions in the amorphous matrix of the tantalum oxide dielectric.
The accelerated tests were performed; failure rates were calculated based on the cumulative percent of failed parts vs. time and acceleration factor. Scanning electron microscopy (SEM), energy dispersive X-ray (EDX) spectroscopy and thermo-gravimetric analysis (TGA) were included in the investigation to analyze chemical and structural transformations in the capacitors failed in the accelerated tests. Results show strong impact of technology on reliability and failure mode including the lowest failure rate and no wear-out failure mode in Polymer Tantalum capacitors manufactured with F-Tech.
No ignition and burning tantalum were found in the Solid Electrolytic Tantalum capacitors that failed short. The flame retardant properties of the epoxy compound used for encapsulating of the surface mount Tantalum capacitors are also under discussion.
Co-Authors:
(1) L.Diblik; D.Latif; Eggo Space, Czech Republic
(2) D.Lacombe, J.Jimenez, L.Farhat; ESA ESTEC, The Netherlands
Abstract:
Cracks in MLCC ceramic capacitor are, unfortunately, a well know phenomena that can depend to several factors. It is believed to reduce the reliability of the capacitor leading to catastrophic failure like short circuit.
When cracked capacitors are found in space projects the usual practice is to replace the defective parts and/or to solve the root cause of the problem as for example by modifying the assembly parameters to reduce the thermo-mechanical stress during assembly of the capacitor. However, in many cases, it is not possible to solve the issue and projects have to take risks by flying with potential defectives capacitors.
This paper elaborates on problematic of MLCC capacitors cracks – literature survey and practical experiments to develop methodology to induce electrode-to-electrode cracks without deterioration of the capacitor's immediate electrical parameters. In the next step subject these capacitors to thermal vacuum and high temperature life test to evaluate its impact to space flight operating conditions.
12:40-14:10 Session II. (cont.) QUALITY & RELIABILITY Chairman: Luca Primavesi
Co-authors:
Alex Eidelman, Stanislav Zlatopolsky; Vishay
Abstract:
Using polymer tantalum capacitors in Hi-Rel systems requires assessments of reliability characteristics of the parts.  For this assessment, tantalum capacitors are typically subjected to reliability testing at temperatures and voltages exceeding the specified values, and reliability characteristics are calculated based on voltage and temperature acceleration factors.
In this work, various types and lots of polymer tantalum capacitors have been tested at highly accelerated life test (HALT) conditions and the acceleration factors have been determined using different techniques.  It has been shown that behavior of capacitors under HALT can be described based on the time dependent dielectric breakdown (TDDB) model that explains variations of the proportion of infant mortality failures with applied voltage.
The difference in failure modes between application and life test conditions as well as the reason for anti-wear-out failures are discussed.  Analysis shows that with proper derating, screening and qualification testing the reliability of the leadframeless Hi-Rel COTS polymer tantalum capacitors is adequate for space missions.
Abstract:
Since almost a decade, supercapacitors (SC) were identified as promising high-power sources as they can bridge the gap between capacitors and batteries. SC have been found to be potentially attractive for several space power applications. ESA has conducted several activities for developing supercapacitors for space applications.
In this presentation, an overview of identified space applications for SC will be provided, the conclusions of recent development activities funded and led by ESA will be shared. Finally, the challenges of providing a high reliable space solution will be listed as well.
Abstract:
The purpose of the work is to propose a method to predict the reliability of a capacitor by leakage currents already at the stage of a anode. The stress-strain curve gives information about structural affecting its parameters: yield strength, Young's modulus, defects, which is also true for porous materials.
It is shown that the change C ~ S /l, [where S is the area, and l is the thickness of the dielectric], is directly proportional to the change in Young's modulus of the porous material E = E0 (1-p/pc), [where E is the modulus of porous material, with porosity p, E0 – modulus of solid material, pc ~ 1] The change in porosity is achieved by varying the press density pellet, temperature / time sintering. A change in porosity leads to a change in the size of the neck (X) in porous material.
The size of the neck affects the choice of recipe formation (upper limit formation voltage, formation current, etc.), and not a combination of these parameters, leads to the defects of the anode, and accordingly, grows its leakage currents. It is shown that the change in leakage currents is directly proportional to the change in yield strength Ау ~ (X / D) 2 where X is the neck size and D is the diameter of the primary powder particle. Correlation Ay ~ X, when provided, that n > 0.4. Parameter n characterizes the defectiveness of the material and is determined from the SS curve.
Showed, that the behavior E and Ay, determining from the SS curve and the electrical characteristics of the anode C and DCL are described (depend) by practically the same physical processes.
The reliability of the tantalum capacitor and above all, the leakage currents (DCL), is determined by the anode. The proposed method makes it possible to control the quality of the sinter pellet and anode in comparison with theirs the benchmark E and Ay (SS curve). The quality of the sintered pellet and anode depends on many parameters (powder, quality sinter pellet, defects and etc.), which currently, there is no control.
Hereby:
The proposed method of mechanical testing allows to separate and quantify the influence of capacitor anode design, and each of the manufacturing processes to finished capacitor performance at the earliest manufacturing/design steps.
Implementation of mechanical testing methods (recording stress-strain curve) is to drive down the cost of doing business and to increase operational efficiency. The developed approach is an essential tool to reach these goals.
14:10-14:50 Invited Paper II.
Lecturers:
David Olalla & Fabio Mello; TDK Germany
Topic:
Life prediction and modelling of capacitors
Model tools and what is behind it
Film and Aluminium capacitors chapters
Abstract:
TDK Film capacitors CLARA (Capacitor Life and Rating Application) and Aluminum Electrolytic capacitors AlCap (Useful life calculation tool), implement a powerful parametric search based on capacitor parameters and a powerful simulation of given application conditions. CLARA Advance Search Application Based,  execute automatic simulation of application conditions on the whole product portfolio to return those part numbers together with the positive simulation results. We will give some insight on how the simulation is working, hints about the models behind, and the necessary considerations when applied for a complex circuit or system design.
15:10-16:40 Session III. MEASUREMENT AND TEST Chairman: Lorandt Fölkel
Abstract:
The most cost effective and simplest way of converting a measured current to a voltage signal is to use a low ohmic value current sense resistor. The increase in products containing batteries, motors or actuators which call for current monitoring or control has led to huge growth in the market for current sense chip resistors with values below one ohm over the last two decades. But more recently, driven by power efficiency demands and enabled by low noise sense voltage amplifiers, the value range has been extended downwards from milliohms to hundreds of micro-ohms. Such low ohmic values present challenges to the user at many stages in their design and manufacturing processes.
This paper considers the nature of these challenges and suggests strategies to overcome them. The stages considered are component selection, PCB layout design, verification of the ohmic value of unmounted components, solder paste print and reflow, and expected ohmic values during product life. At each stage there are potential pitfalls but also opportunities to quantify and minimise error and variation. Although sub-milliohm chip resistors are still just chip resistors, it is advisable to treat them as being a separate class of component, and to discover the particular considerations and techniques that enable their successful use.
Abstract:
Surface mount technology feedthrough ceramic capacitors are gaining popularity in Hi-Rel systems due to small size and great filtering characteristics.  In this work, commercial BME feedthrough capacitors have been evaluated, screened, and qualified for a space project.  Evaluation included analysis of the effect of post-soldering thermal shocks, temperature dependencies of leakage currents, distribution of breakdown voltages, assessments of high-current capability, and thermal resistance of the parts.  The parts have been screened and qualified at conditions close to the military requirements for ceramic capacitors. 
Two failures were detected during monitored 2000-hour life testing at 125C and two times rated voltage.  Failure analysis revealed manufacturing defects that required additional analysis of screening and qualification test conditions.  Highly accelerated life testing (HALT) has been carried out to assess reliability acceleration factors and the probability of failure at use conditions.  An approach to selection of adequate burning-in and life test conditions is discussed.
Abstract:
History: First experience with "DC-Bias Aging" on MLCCs at Continental Automotive
How do we manage this behaviour in our company?
How do our suppliers manage this behaviour?

Get comparable data
Differences between manufacturers.
16:45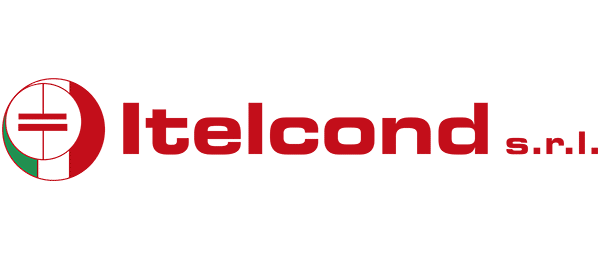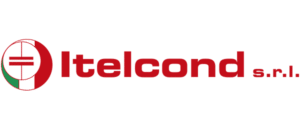 Gala Dinner (bus coach to country restaurant)

8:00 Registration Desk Opens
9:00-11:00 Session IV.   APPLICATIONS Chairman: Pietro Andreetti / Léo Farhat
11:20-13:20 Session V. NEW DEVELOPMENT Chairman: Thomas Ebel / Tomáš Zedníček
13:30    Closing & Best Paper Award Ceremony
             lunch with lunch to go option